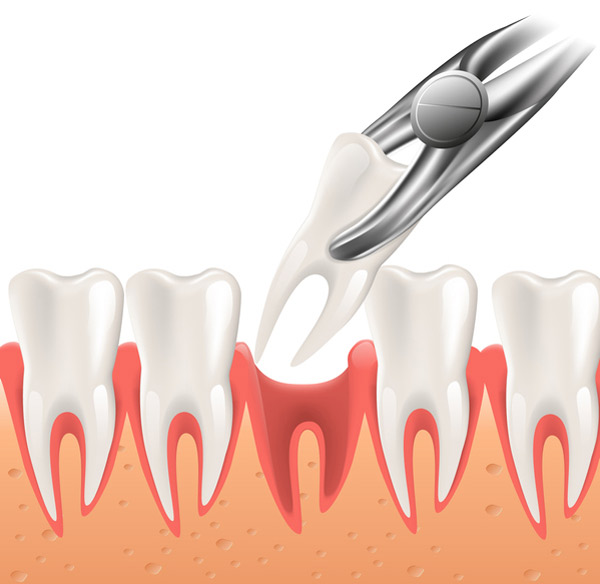 If you need a

tooth extraction

, then visit us at Fairbanks Periodontal Associates. Our highly trained and professional team of dentists can provide the best tooth removal services. Our experts are trained in the latest methods and equipped with the best equipment. We also operate to the highest of standards where hygiene is concerned. Our friendly team also does what they can to welcome you in and make you feel as comfortable as possible.


Reasons for Tooth Extraction

Just the thought of a trip to a dentist will fill many people with horror. It is understandable because in the past, it would have been a painful experience. Our team, however, uses the latest advances in dental technology, and this helps to all but eliminate pain.

Regardless, tooth removal is still not taken lightly. Where possible, we would rather that the natural tooth remained and we will try to restore, protect, and repair your original teeth when we can. Still, though, there will be times when it will be necessary to remove one or more teeth.

Among the most common reason for tooth removal is a serious infection. A root canal procedure will often be sufficient, but this is not always the case. Not only can an infection be very painful, but it can also be quite risky. The infection can spread from the tooth to the gums, and this can cause the problem to become very serious indeed. Removing the tooth will alleviate the pain while also protecting you from falling seriously ill from the infection.

Another common reason for tooth removal is to make space for other teeth. In young people, third molars are sometimes prevented from emerging because there is another tooth in the way. This can be very painful for the patient and could potentially lead to other complications.

Tooth removal is also sometimes necessary when it comes to young people having corrective procedures such as braces and retainers. Sometimes, some teeth need to be removed to make way for other teeth to move into the desired position.


The Procedure

To begin with, Dr. Webster will provide a brief consultation, asking questions, and explaining the procedure. They will also give you an examination if needed, to help ensure that you have good oral health overall. When ready, our dentist will anesthetize the area. You will feel a minor stabbing pain, to begin with as the needle penetrates, but this is only very brief. In just a few moments, the area will be completely numb, and you will feel no pain whatsoever.



Our dentist will then use specially made tools to help pull, push, and lever your tooth lose until it can be removed completely. Again, this will be completely painless. The procedure will usually take between 5-20 minutes for each tooth, depending on how easily it comes out.





When the procedure is complete, swabs will be applied to the area to help protect it and soak up any blood. You may experience some soreness after the anesthetic wears off, although we will provide you with some painkillers to help keep you comfortable.



If you would like more information on tooth removal then contact us at (907) 455-7100 at Fairbanks Periodontal Associates. Our team will be looking forward to hearing from you.