Dental Technology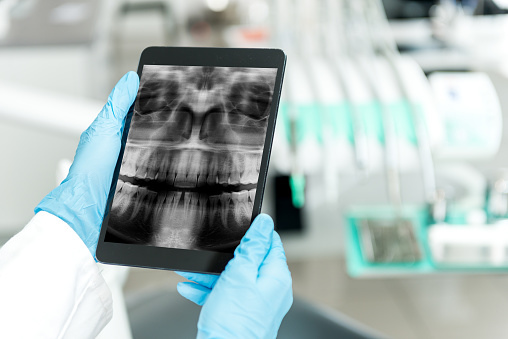 Here at Fairbanks Periodontal Associates, our team of professionals uses a range of dental technologies to handle any dental issue once and for all. We promote green dentistry, with the use of sterilized instruments, lower radiation digital x-rays, and paperless charts. We have also employed the latest dental technology and integrated clinical and dental management software to our practice to help make our client's appointments as comfortable and safe as possible.

At our practice, we use dental technologies to diagnose dental problems, which traditional dental treatment techniques wouldn't do. We also use digital imaging technologies along with chair-side computers to help our patients understand their dental health better.


Soft Tissue Laser

Soft tissue laser is a dental treatment that is rapidly becoming a common practice in general dentistry. Using it is easier, and it allows our qualified professionals to perform comfortable and quick surgeries on our patients. We use it for developing gingival architecture, to access the diseased teeth, and to allow access for restorative dentistry. Our qualified dental professionals have been using soft tissue laser technology for several years now, but the most common dental lasers in our clinics include Er:YAG, diode, Nd:YAG, and CO2.


Panoramic Dental X-Ray

This technology uses a small ionizing radiation dose to capture the whole mouth in one snapshot. Our oral surgeons and dentists often use panoramic dental x-ray in their everyday practice, and they can use it for planning treatment for extractions, implants, braces, and dentures as well.


Intraoral Camera

Being a dental practice doesn't mean that our clients should overpay for essential dental technologies. Instead, we have designed a hi-tech intraoral camera that can capture high-quality images at an affordable cost. Our intraoral camera also guarantees seamless integration with our other imaging software. Its friendly user interface makes it an integral part of our practice and easy for everyone to use.


Laser Treatment

Our professionals use laser therapy for treating scars, where focused light beams are used for treating damaged areas around the mouth. Our dental practitioners use it for treating pain, stopping hair loss, improving vision, and removing growths and tumors. Here at our practice, we use laser therapy for improving the appearance of scars through an outpatient procedure.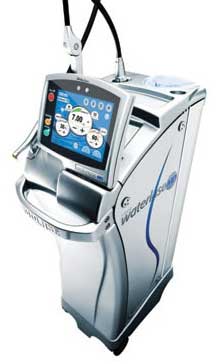 WaterLase IPlus™

The WaterLase iPlus™ combines laser energy with water in a process called HydroPhotonics™. The WaterLase iPlus™ replaces the need for dental drills and scalpels in many treatment procedures. Because this process does not produce heat and friction, patient discomfort is greatly reduced. Many patients do not even need anesthetic for many procedures!

The WaterLase iPlus™ is a great tool for a variety of procedures, including:

| | |
| --- | --- |
| • | Prepping for a dental implant |
| • | Reshaping the gumline |
| • | Removing suspicious growths |
| • | Treating periodontal disease |
Micro Dentistry

This is an advanced dental treatment procedure that allows for the treatment of a decayed tooth while preserving the structure of the tooth. It uses the latest dental technology, like laser dentistry and WaterLase, to remove decay while leaving the healthy parts of a tooth intact. Micro dentistry is a conservative dental treatment approach, and that's why it is popular among dentists and patients.


Periotest

Periotest refers to a tool that oral surgeons and dentists use for measuring the extent of osseointegration in dental implants. Our qualified dental practitioners can employ it at any stage of our patient's treatment. It can measure the extent of the finished crown, and dentists can use it to test the primary stability of our patients' implants.


Leukocyte-rich: Platelet Rich Plasma (PRP)

This involves injecting platelet-rich blood plasma into the mouth as part of oral treatment. It involves the use of a patient's blood, and dental practitioners use a centrifuge to separate the plasma from the blood cells. For more information about platelet-rich plasma and dental technology, contact us at Fairbanks Periodontal Associates at (907) 455-7100 today!